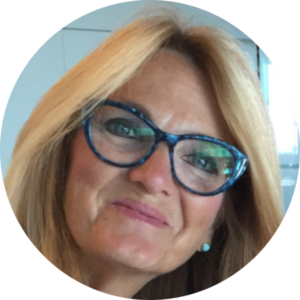 Cheryl Mark, PhD, LPC, NCC, BC-N, BC-TMH
Dr. Cheryl Mark completed her Master's in Counseling in 2004 and began her professional career as a counselor at a domestic violence shelter for women and children. She trained in Eye Movement Desensitization and Reprocessing (EMDR) to help clients heal from distressing life experiences and post-traumatic stress disorder (PTSD). In 2007, Dr. Mark trained in Neurofeedback (NFB) as this modality aligned with her passion to help others in a non-pathologizing model of care. She returned to academia and spent 4 years as a full-time counselor educator, teaching master's level counselors at Colorado Christian University – a CACREP accredited program. Today she devotes her time and expertise working with clients at Connect Counseling & Neurofeedback using a holistic model of care. She is passionate about helping people find healing in life, and brings a rich background of experience to her clients. She uses EMDR and Neurofeedback to help clients who struggle with relational and physical traumas, depression, and anxiety. Dr. Mark is dual licensed in Missouri and Kansas and is an approved supervisor in the state of Missouri.
Neurofeedback is an emerging field within this holistic model of care, and through this modality she desires to see people realize their potential and manifest their best selves. Using neurotherapy and working within the arousal model, Dr. Mark can help her clients train for their optimal arousal for peak performance, improved focus and attention, emotional regulation, and greater mental flexibility in all areas of life.
Please reach out if you have any questions:
[email protected]
Connect Neurofeedback Technician
J. Tyler Mark, BA in Psychology, BA in Philosophy, MSc in Applied Neuroscience (King's College of London, anticipated 2022)
Tyler Mark received dual bachelor's degrees in psychology and philosophy from the University of Missouri – Kansas City and is currently working towards his Master's in Applied Neuroscience at King's College. With interests in nature and the nature of consciousness, he has been a wilderness therapy guide in the Mad River Valley of Vermont, a philosophy of mind graduate student at Colorado State University and subsequent arborist in Boulder, Colorado. Prior to co-founding Connect Neurofeedback, Tyler had been working in the Vermont school system as a Case Manager for youth, ages 5-18. During that time, he was focused on the social-emotional regulation of his clients and worked with the highest needs students in his district to help them be able to better access the education that their pervasive developmental, learning and behavioral issues prevented them from enjoying. Upon receiving a concussion while working with this population, Tyler received Neurofeedback training from a provider in Winooski, Vermont. Having been informed by the neurologist and various therapists (physical, occupational, and speech/language) that he had reached "maximum medical intervention," Tyler continued to improve in areas of attention, emotional regulation, and migraines (both pain and visual distortions), through continued Neurofeedback training. This healing has inspired the training that he received so that he can share this felt experience with others in his hometown of Kansas City, Missouri. Tyler is currently working on his MSc in Applied Neuroscience at King's College – London.
Please reach out if you have any questions:
[email protected]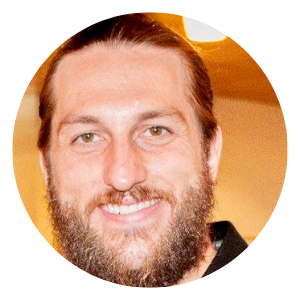 Call (816)457-5756 or fill out the form below to SCHEDULE A FREE 20-MINUTE CONSULTATION